Microsoft announced on the 28 of June 2011 the general availability of Office 365 in 40 countries worldwide. The announcement was made by Steve Ballmer at a live event in New York yesterday.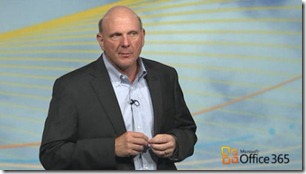 You will find all the information you need about the event and Office 365 on Eric Ligman's blog Microsoft SMS&P Partner Community.
You will find a video from the event and also a comprehensive list of links to Office 365 information and resources.