Microsoft Sharepoint 2010 recently moved to the #1 position on Gartner's 2010 Horizontal Portals Magic Quadrant.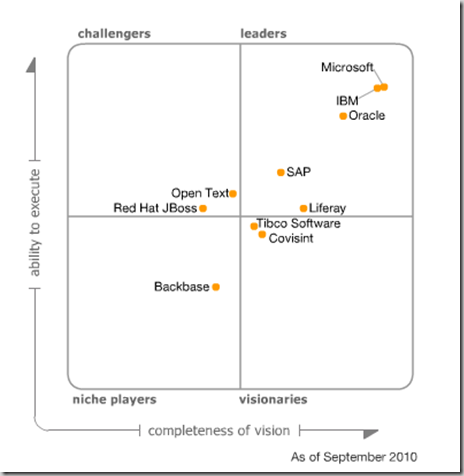 Gartner focuses on SharePoint's strengths being comprehensive and built on a consistent and unified architecture. Also Microsoft ability to offer Sharepoint and Office as a cloud service is taken into account.
You can find the complete report from Gartner's here Magic Quadrant for Horizontal Portals.