Earlier this year we got some news from Microsoft about SharePoint 2016, yesterday they published a new blog post, SharePoint server 2016 update, detailing more on SharePoint on-premises.
SharePoint 2016 will be launched Q2 2016, with a public beta available Q4 2015.
Microsoft says that SharePoint Server 2016 will deliver enhancements and new capabilities in three major areas:
Improved user experiences
Cloud-inspired infrastructure
Compliance and reporting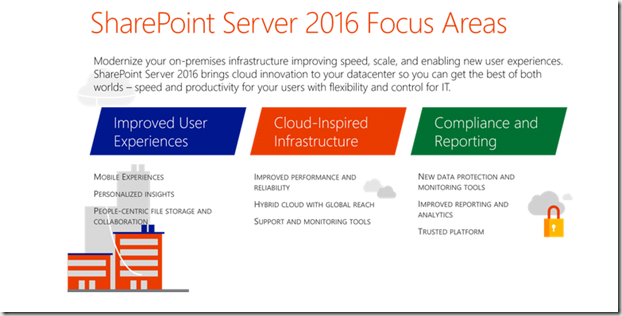 SharePoint Server 2016 will provide a better mobile experience and a touch-based experience across devices.
The blog post explains a bit more about the enhancements in the three areas mentioned.
Still not much details but a lot more will be known after Ignite in a few weeks time I guess.
The info from Microsoft at SharePoint Server 2016 Update