Microsoft last night announced Surface, this will be Microsoft's Apple iPad competitor.
Microsoft announced 2 models, one with the Intel Ivy Bridge CPU running full Windows 8 Pro and one with the ARM CPU running Windows RT.
The ARM version will be 9.3mm thin with a built in stand and a 10.6 inch cleartype display. It will be available with 32 or 64 GB RAM and weighs 676 gram
A built in stand and a cover with built in keyboard.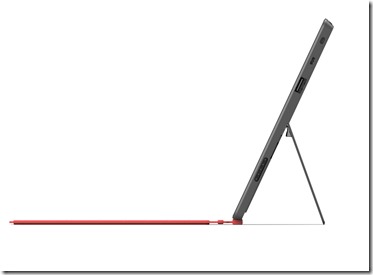 More info from Microsoft will follow on www.surface.com